Free products and services for coders during coronavirus pandemic (Part 2)
Still stay at home and want more freebies during the pandemic? Here are some free products and services to help you survive self-quarantine.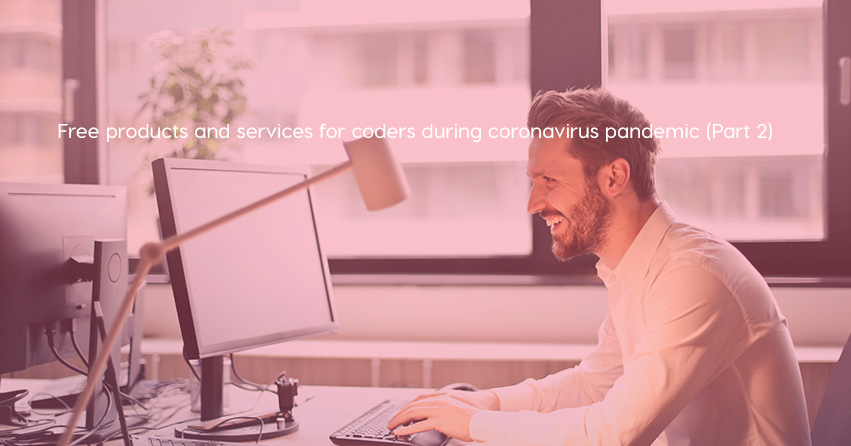 For developers
Laravel books
We love to say that our popular Laravel books are now on sale during coronavirus
The Laravel 7 will be released soon. Get the Laravel 6 book now and you'll get the Laravel 7 book for free when it's released.
Start gaining data science skills today
The Data Science Career Track is a 6-month, self-paced online course that equips students with the skills and hands-on experience to get hired in data science.
Land your dream job in data science within six months of graduating or the course is free.
Yes, that means you get the course for free if you don't get a job!
Free Udemy courses
100% Free Access to 6 of Mastermind Courses on Udemy! Click the link to get the courses for free!
eCommerce Website: Shopify, Dropshipping, Amazon and more.
My Google Classroom: Google Classroom Made Easy to Beginners
TikTok Marketing Made Easy for Beginners - TikTok 2020!
Modern Niche Marketing: Niche Website for Beginners!
Ketogenic diet | Lose Weight & Reboot Your Metabolism! Keto
Affiliate Marketing Supremacy. Learn Affiliate Marketing
Free SSL certificate
If you're looking for a good SSL Certificate, try to use ZeroSSL. The service is free!
With ZeroSSL, we can easily secure any site by putting SSL management on autopilot, supporting one-step validation and renewal via REST API.
Active old free courses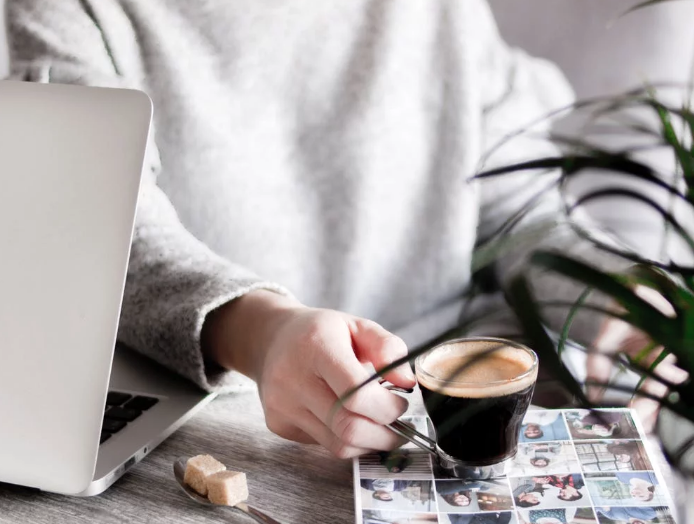 Amazon Future Engineer is providing free access to sponsored computer science courses in the US, which is for independent learners grades 6-12, and teachers who are remotely teaching this age group.
Berklee College of Music offers more than 40 open online courses, including "Creating Sounds for Electronic Music," "Introduction to Ableton Live," and "The Art of Vocal Production."
Fender is offering three months of free guitar lessons for Fender Play app on iOS and Android.
Scholastic Learn At Home offers a central, digital hub for online learning for your kids
Apps and Software
Apple has announced that its Logic Pro X DAW will now have a free 90-day trial.
Ableton has announced that its Ableton Live 10 Suite DAW now has a free 90-day trial.
Moog's Minimoog Model D iOS app is currently free for a limited time.
Native Instruments' vintage synth instrument plug-in Analog Dreams is free until March 31st.
Traktion released Waveform Free DAW for OSX, Windows, and Linux.
Korg's loop-based music-making Kaossilator app for iOS is free.
Avid gives some free 90-day licenses for Media Composer Ultimate, Pro Tools, Pro Tools Ultimate, and Sibelius Ultimate
Games and apps
VisualX Photo Editor & Effects is now free!
Easy Meditation & Hypnosis is now free!
Grand Theft Auto V Premium Edition is now free for a limited time! 40000 copies are free only.
(WE ARE UPDATING THE LIST... PLEASE CHECK BACK LATER)